10 Lesser-Known Korn Songs Everyone Needs To Hear – Kerrang!
---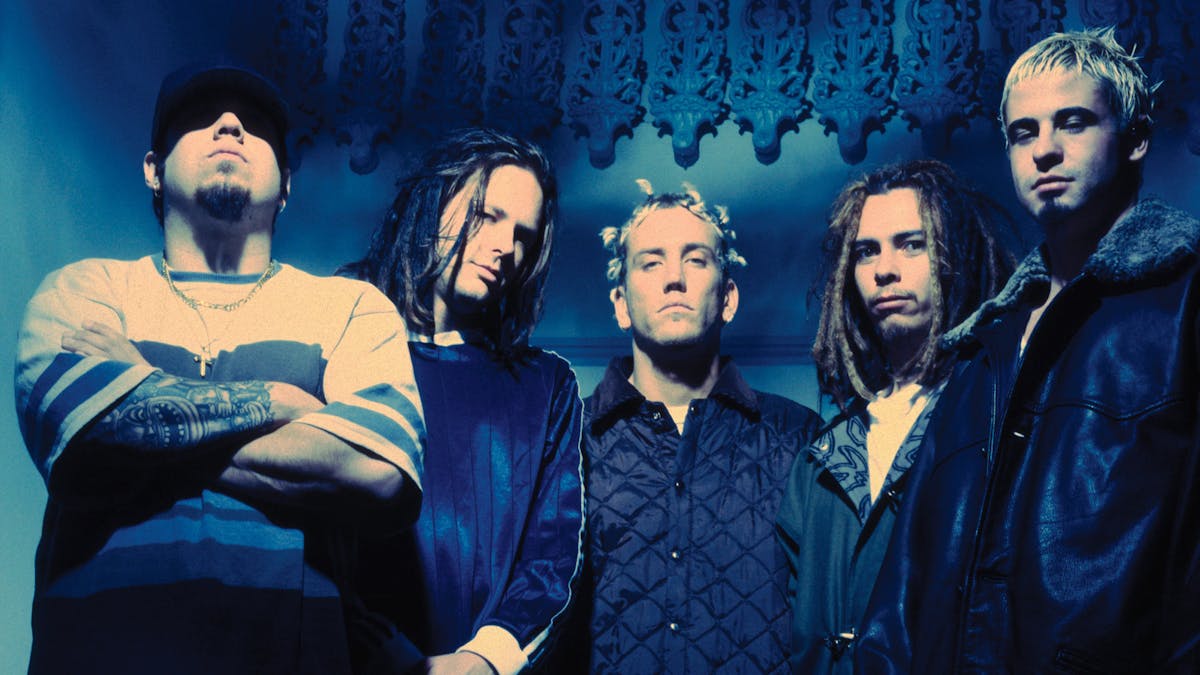 [ad_1]
Since the birth of nu-metal with their explosive eponymous debut album in 1994, Korn has remained a prolific and reliable force in the world of alternative music. Unlike many of their peers (or should we say followers), they never went their separate ways or took an extended hiatus, though there were almost inevitable roster changes and periods of interpersonal drama. The result is an impressive back-catalog, the only starting point of which is 13 full studio albums and over 40 simple.
And then there are the EPs, compilations, remixes, collaborations, soundtrack appearances, B-sides and all kinds of odds and ends that have been released or leaked over the years. Everyone knows standards like Freak On A Leash, while creepy emotional cuts like You'll Never Find Me by 2019's The Nothing continues to gain new friends for the group almost three decades after its inception. There are still plenty of Arcana to be unearthed from the depths of this catalog, however, and here is ten lesser-known songs that deserve a little love …
Proud (I know what you did last summer: the album, 1997)
Korn has made many appearances on soundtracks of all kinds, but one of their best was also one of the firsts. Proud first appeared on the soundtrack of the slasher film I Know What You Did Last Summer in 1997 but could easily have appeared on their second album Life Is Peachy, released the previous year. Bold and moving, the song features a jagged, tense riff and screams from frontman Jonathan Davis that pretty much match anything he's delivered elsewhere. A deep cut to be proud of? Oh yes.
Sean Olson (The Crow: City of Angels, 1996)
This track also appeared on a soundtrack around the same time, appearing in the underwhelming gothic revenge of the living dead sequel The Crow: City Of Angels. It was not written for the movie, however, and was a snippet from the band's debut album which originally surfaced as a B-side of Shoots And Ladders. True to that first period, the song is dark and disturbing, straddling sinister rhythm and mind-boggling riffs, as Jonathan delivers lyrics mired in images of abuse and betrayal.
Haze (Untitled Improved Edition, 2007)
Haze was sort of a player equivalent of The Crow: City Of Angels; a much anticipated job with an excellent premise which ended in a huge disappointment. "Gambling for me is a religion and Haze is shit, "proclaimed Jonathan at the time, using an alien 'the'. He did, however, have an excellent Korn song as a title track. There's a great catchy groove, not to mention a scratchy guitar solo that turns the hackle up – a rarity in their catalog. It was made available for download to fans who purchased the 2007 Untitled album and later appeared as a bonus track on the Enhanced Edition.
Make Me Bad / In Between Days (MTV Unplugged, 2007)
Okay, so Make Me Bad is not an obscure track. It was one of Issues' big hits and featured an Alien-style hit video, but casual fans might not be aware of the unplugged mash-up with The Cure. JD introduced uber-goths as "the soundtrack of my life "and, as the two groups expressed darkness and pain in entirely different ways, they blended beautifully into this acoustic mash-up of two of their respective greatest hits.
Camel Song (End Of Days, 1999)
Another song from the soundtrack, it comes from the satanic Schwarzenegger movie End Of Days. The song is more creepy and pernicious than outright apocalyptic, with that slow pull and release that Korn does so well. Constructed from a Middle Eastern-inspired guitar line, the bass and drums intertwine in an intricate web as the song slowly spreads its claws. It actually came out around the same time as Issues, but sounds more in tune with the rhythmic clicking and eerie grinding of the previous album Follow The Leader.
Fighting power (XXX: State of the Union, 2005)
Korn likes a good cover song. Their cover of War's Lowrider and the later version of Cameo's Word Up! both have become staple, and rumors of Korn Kovers' full album have been raging for years. This cover of Public Enemy was intended for this now semi-mythical project, but ended up surfacing on yet another soundtrack. It also featured Xzibit and paid homage to the rap part of Korn's musical influence in spectacular style.
Layla (Unpublished, 1993)
While the tracks on the band's original '93 demo tape The spirit of Neidermayer resurfaces on the following albums, there were a few drops that never even made part of the demo. Layla was such a song, but it bristled with the same energy, anger, and the same low-tuned grooves that made the band's debut such a game-changer. The song never had an official release, but subsequently surfaced online …
I can remember (I have life, 1998)
I Can Remember is another (almost) never-before-seen gem that was dumped from Follow The Leader sessions and was only officially released as a B-side of some single versions of Got The Life. Fieldy kicks off with a bass intro that rocks the breastbone and continues to play a lead role in the twisted groove that follows. The song as a whole sounds like it fits perfectly into this classic album. It has that same mix of eerie studio-distilled vibe and low-end heaviness, and well worth a look.
Kick The PA (Spawn: The Album, 1997)
Another soundtrack and another collaboration – this one with superstar producers the Dust Brothers. Surfacing on Spawn's soundtrack, Kick The PA was a sufficiently creative sonic experience, mixing distorted electronic and synth lines into the band's signature heaviness. It's a textured and atmospheric release that marked a musical direction they would explore more fully in the years to come.
Christmas Song (Kevin and Bean's Christmastime In The LBC, 1996)
Yes, it really is Korn making an evil, swearing Christmas song for the KROQ-FM radio presenters Kevin and Bean. With very questionable lyrics ('Santa can suck my cock all day'being one of the more tamed lines), it also progresses from a spooky, typically Korn-style slow crawl to full hardcore thrash-out. Play it for your grandma this holiday season …
Posted on September 20, 2021 at 2:00 p.m.
Read more
[ad_2]