Canela Media brings the best children's hits from Moonbug to Canela Kids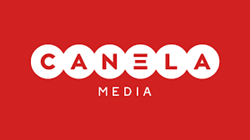 With Canela Kids, we offer our young audience some of the best free content in Spanish available worldwide, with limited advertising at home and on the go.

NEW YORK (WEB PR)
August 22, 2022
Canela Media, a leading minority-owned technology company committed to redefining digital media experiences for the Hispanic community, today announced that it has bolstered the content lineup for Canela Kids through partnerships with Moonbug Entertainment and Blue Ant Media.
Canela Kids, a section on Canela.TV aimed at children aged 2 to 12, offers three new linear channels, 100% in Spanish:

Moonbug Kids – Moonbug's lineup includes global sensations CoComelon, Blippi, Little Baby Bum, My Magic Pet Morphle, T-Rex Ranch, Gecko's Garage, ARPO and many more. This also includes two titles: Blippi Wonders and Lellobee City Farm, which are available for the first time on a Hispanic-focused platform.

Love Nature – Love Nature, from Blue Ant Media, brings audiences closer to the beauty and wonder of nature, shares awe-inspiring stories and shines a light on the struggle for survival in a changing world. Our television channels and video-on-demand services provide viewers with exclusive content from around the world. See animals in their natural habitat and visit some of the world's most awe-inspiring landscapes with Love Nature's unfiltered premium content.

Mundo Pequeño – a curated channel for the youngest members of the family (preschool) with well-known titles like Pocoyo, Rainbow Ruby, Robocar Poli and RAGGS.
"Canela Kids is a kid-friendly place for Latino parents to share and celebrate Hispanic culture through a variety of 100% Spanish content options." said Isabel Rafferty Zavala, co-founder and CEO of Canela Media. "Canela Media's authentic content responds to the growing need and interest of Hispanic parents to share their language and roots with their children."
Additional content available on Canela Kids includes timeless classics like Angelina Ballerina, Barney, Where in the World is Carmen San Diego and upcoming new-to-market titles like: Bajillionaires, Heidi Bienvenida and more.
"Entertainment is such an important part of a child's life and it's our duty to provide wholesome educational content with positive role models," added Maggie Salas-Amaro, Canela Kids Director of Canela Media. "With Canela Kids, we offer our young audience some of the best free content in Spanish available worldwide, with limited advertising at home and on the go."
"Being able to bring our content and expand our reach to Hispanic and Latino American audiences is a key part of our mission. This is especially relevant for Moonbug, as Spanish is the most-watched dubbed language for our content," said Marta Braun, Director of LATAM Distribution at Moonbug. "We are thrilled with Canela Kids' commitment to friendly and safe content, their focus on Spanish-speaking families makes them the perfect home for a new channel. linear Moonbug Kids."
Canela Kids will launch a standalone app later this year.
Since rolling out in May 2020, Canela.TV has attracted over 22 million unique users for the service, which is currently available in the United States and Latin America. For more information on Canela.TV and Canela Kids, please visit: https://www.canela.tv/
About Canela Media

Canela Media is a leading minority-owned technology company offering brands a comprehensive ecosystem to connect with multicultural audiences, starting with its free streaming platform service, Canela.TV, which enriches the next generation of Latin Americans with a free access to unique and culturally relevant content. contents. In addition to TV content, Canela Music offers a unique mix of Latin music programming, featuring various genres ranging from Latin Pop, Regional Mexican, Classics, Romantic, and more.
Canela Media reaches over 50 million unique Hispanics on its 180+ premium Spanish language sites. Combined with the company's proprietary data, Canela Media has a deep knowledge and understanding of how to make meaningful and culturally relevant connections with the new mainstream – Hispanic Americans and Latams.
New York-based Canela Media is ranked as the third-largest advertising-focused Hispanic company and the only certified female- and minority-owned digital company. For more information, please visit http://www.CanelaMedia.com.
About Moonbug Entertainment

Moonbug Entertainment is an award-winning global entertainment company behind some of the world's most popular children's titles. Moonbug's lineup includes world sensations CoComelon, Blippi, Little Baby Bum, Little Angel, My Magic Pet Morphle, Supa Strikas, Go Buster, Playtime with Twinkle, Gecko's Garage, ARPO and many more.
Moonbug shows stream on over 150 platforms worldwide, including YouTube, Netflix, Amazon Prime Video, Sky, Super RTL, BBC iPlayer, HBO Max, Tencent, Youku, and Roku. The company's portfolio currently includes 29 IP addresses and more than 100 partner brands. Moonbug content is currently available in 32 languages.
Moonbug is part of Candle Media, an independent, user-friendly home for creators of cutting-edge, high-quality, category-defining brands and franchises. By bringing together elite talent operating at the intersection of content, community and commerce, it helps position leading entertainment companies for accelerated and sustainable growth in today's market and beyond. Candle is led by its co-presidents and co-CEOs, top entertainment executives Kevin Mayer and Tom Staggs, and backed by investment capital from funds managed by Blackstone's flagship private equity firm.
Share the article on social networks or by e-mail: