DJ Charlie B and Roy Woods release 'Speeding' music video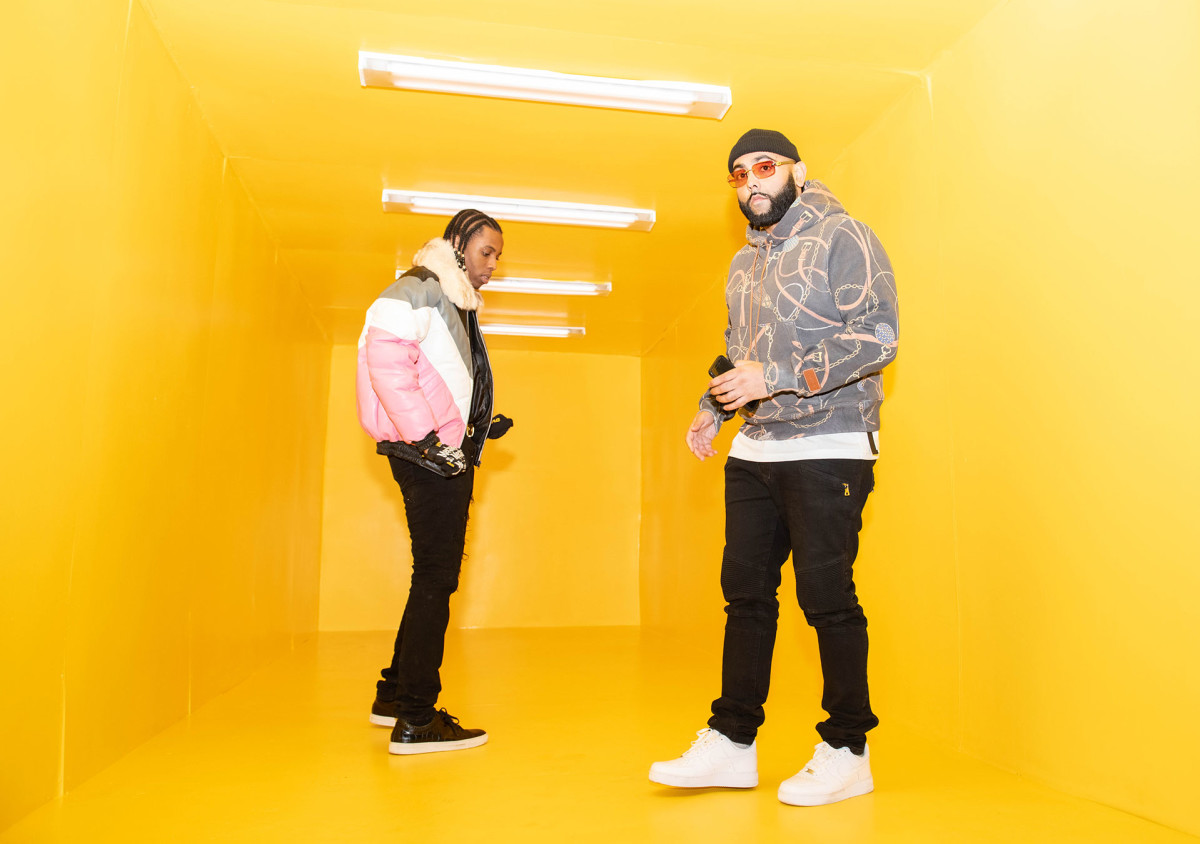 More than 400 drivers have been caught speeding in Toronto over the past 18 months, but clearly DJ Charlie B and Roy Woods weren't among them. That's what we inferred from the triumphant tone of their new single, "Speeding."
The track, with a shadowy, marauding Charlie B beat, hears Woods sing about cruising the city highway with his demons, before regaling us with tales of his hectic life. Despite his apparent haste, the OVO Sound artist seems decidedly unfazed here, gliding over the dark keys of the track and the rumble of the speakers with a flow slick enough to evade the most hawk-eyed traffic cops. .
The accompanying music video, directed by Zac Facts, captures scenes of Charlie and Woods cruising around in a supercar and relaxing in a parking lot shrouded in clouds of misty smoke. They later find themselves in the back of a cube truck while being shipped around like the precious cargo that they are.
"Speeding" is the latest in a string of singles from DJ Charlie B featuring some of Toronto's most up-and-coming rappers. Last month, the OVO affiliate dropped "Glitch," any rags-to-riches icy bop featuring Pressa. Over the winter, he blessed us with "Water Whip," featuring 2Kz and YTN Paco. And last summer, he and NorthSideBenji ignited the airwaves with "30,000 Feet," which Complex named one of the best Canadian songs of 2021.
Looks like he's not done pushing. Charlie tells us he has an album, dubbed At all levels, Coming soon.
Watch the video for "Speeding" above.