Hasan Raheem plays armed robber in latest clip
---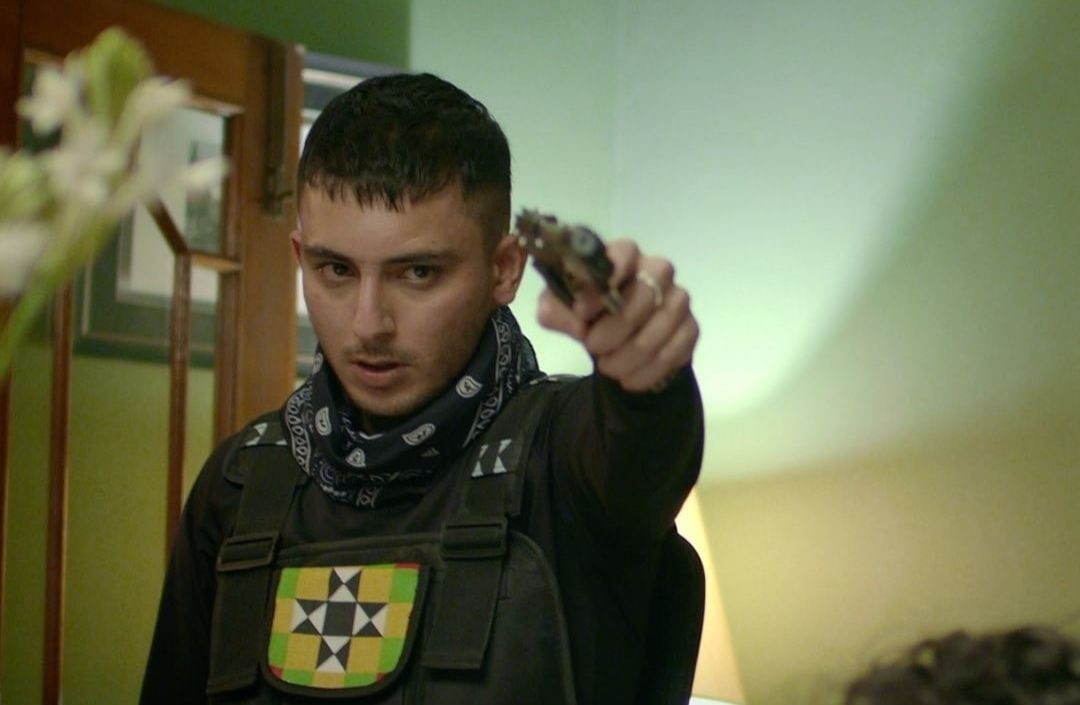 Pakistan's indie darling Hasan Raheem gave his fans a music video for his latest single Sun The Na Monday. The track features Raheem's frequent collaborator, Abdullah Kasumbi, with the music video featuring Raheem and poet Adeel Afzal in the lead roles.
The track features Raheem's signature smooth vocals and a perfect beat for Spotify's "chill" playlists. Produced and mixed by Kasumbi, the song also features guitars from Mustafa Khan.
Written and directed by Kamil Chima of Laal Kabootar fame, the music video follows Raheem as a thief, breaking into Afzal's wealthy character's house in search of a ring that the former has watched since childhood.
The video opens with Afzal's character flipping a ring in his hand, with a (presumably) younger version of Raheem's character secretly watching. To this day, Afzal can be seen having dinner with his wealthy guests, with Raheem, dressed in his signature waistcoat, crashing into the party while brandishing a gun. What follows is a bloody confrontation filled with semi-believable wounds and a tragic ending.
Raheem will also be featured on Coke Studio 14, with the singer sharing his first look from the show on Instagram with the caption "It was a dream". He was also in Spotify's top 20 most-streamed artists last year, alongside hip-hop duo Young Stunners and Asim Azhar.
The singer stepped into the big picture with mainstream music after his hit song, paisa, a standout collaboration with Young Stunners, has become the talk of the town. It was after the success of the song that the youngster really came to terms with fame. Raheem's laid back vibe in the music videos also did the trick for many.
"I freed paisa and Joona back to back. Both of these tracks were released within a week and they've been exploding from now on. I hadn't realized the impact it had had for the first three or four months. It didn't really strike me that this was actually happening!" he shared in a previous chat with The Express Grandstand. "Not only paisa, same Joona progressed at the same pace. Everyone was making and sending me videos like the ones I filmed for the songs. It just gives you a big confidence boost."