'Jana Gana Mana', 'Om Jai Jagadish' American singer Mary Millben to perform at India's Independence Day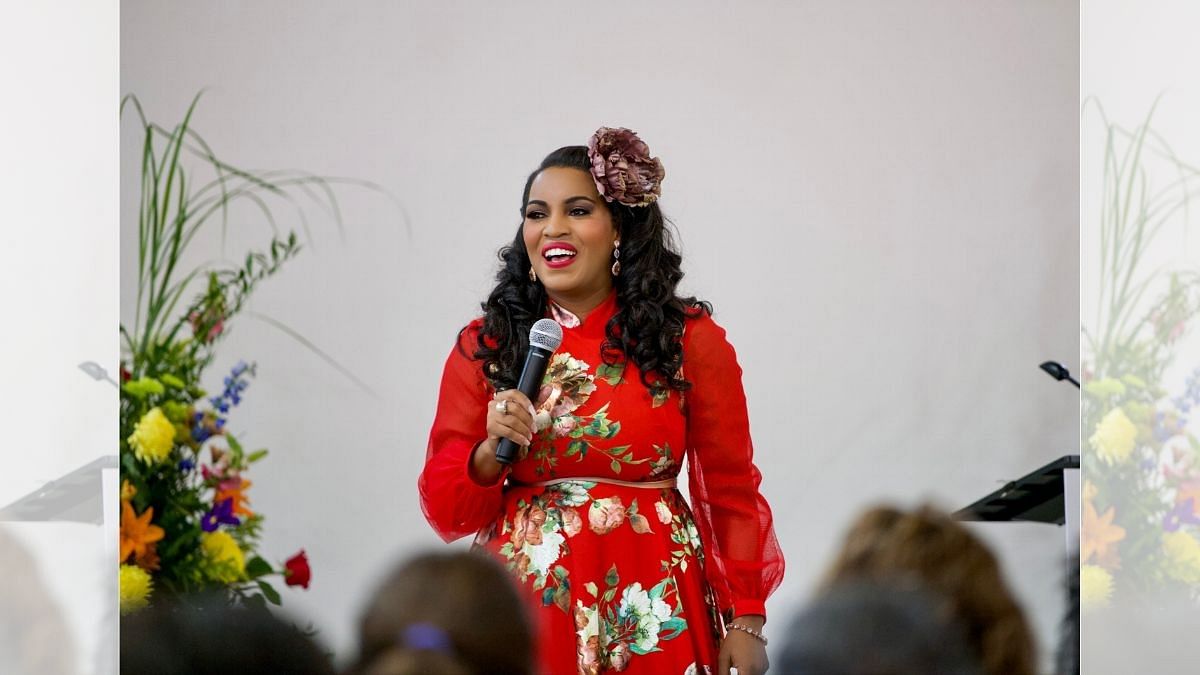 New Delhi: Mary Millben, an African-American singer and cultural ambassador of the United States, will travel to India to participate and perform at the 75th Independence Day celebration on August 15.
The 40-year-old singer — well known for her powerful performances of "Om Jai Jagadish Hare" and "Jana Gana Mana" — is the first American and African-American artist to be invited to India by the Ministry of External Affairs and the Indian Council for Cultural Relations (ICCR). According to the announcement, she will be a special guest representing the United States.
She will perform in front of an audience of 1.4 billion people.
"I am so excited to finally announce that I am coming to India to celebrate the 75th anniversary of India's Independence Day…. Dr. Martin Luther King Jr. made his first trip and pilgrimage to India in 1959 I am so excited to follow in his footsteps and make my first pilgrimage to India," Millben said in an announcement video.
Delighted to celebrate the 75th anniversary of India's independence in #Indiajoined by @prisocent! Thanks @iccr_hq, @MEAIndia, @StateDept, @Delta, @Air France, @IndeinNewYork, @IndianEmbassyUS, @IndiasporaForum.#HarGharTiranga #AmritMahotsav #AzadiKaAmritMahotsav #IndiaAt75 pic.twitter.com/lstToD0hUa

— Mary Millben (@MaryMillben) August 7, 2022
In the video, Millben extends his warmth to newly elected Indian President Draupadi Murmu, Prime Minister Narendra Modi, Indian Ambassador to the United States Taranjit Singh Sandhu and the Indian government.
Performing in India for the very first time, Millben will be visit the country accompanied by Priya Samantco-founder and CEO of global company NFT Abris.io and strategic adviser on US-India relations, and making an appearance at the Indiaspora Global Forum, to commemorate the nation's 75th independence anniversary and 10th anniversary of Indiaspora.
---
On the route
The singer was invited by Indiaspora founder, MR Rangaswami to perform with international piano prodigy Lydian Nadhaswaram, a teenage musician from Chennai, Tamil Nadu, who won 'The World's Best' on CBS and an award in $1 million cash.
Mary will kick off the conference on August 10 by singing India's national anthem, after which the two musicians will perform together on the same evening.
This is not Millben's first time performing for India. In 2020, Millben's virtual performance of the Indian national anthem on Independence Day had made waves. The spectacle was followed by an emotion interpretation of 'Om Jai Jagdish Hare' for 2020 Diwali.
Due to her successful leadership in cultural diplomacy, interfaith dialogue, and advocacy for global inclusion, Mary has been officially recognized as a U.S. Department of State Cultural Envoy and is considered a cultural ambassador to the world. She is now a respected voice among world leaders due to her performances for international administrations.
A former White House speaker appointed by President George W. Bush, Millben entertained world royalty, world leaders and three consecutive US presidents – George W. Bush, Barack Obama and Donald Trump.
"I love America and I love India deeply. I pledge to continue my role as a cultural ambassador between our two great countries by upholding the flag of freedom and democracy," said Millben, according to a press release.
The artist will be in Delhi from August 9-16 and will make additional appearances in Uttar Pradesh and Mumbai from August 17-22.
(Editing by Zinnia Ray Chaudhuri)
---
Read also : Nehru featured on future 'Azadi Mahotsav' posters, says ICHR after Congress denounces 'omission'
---