Music company hits the right notes with new premises
---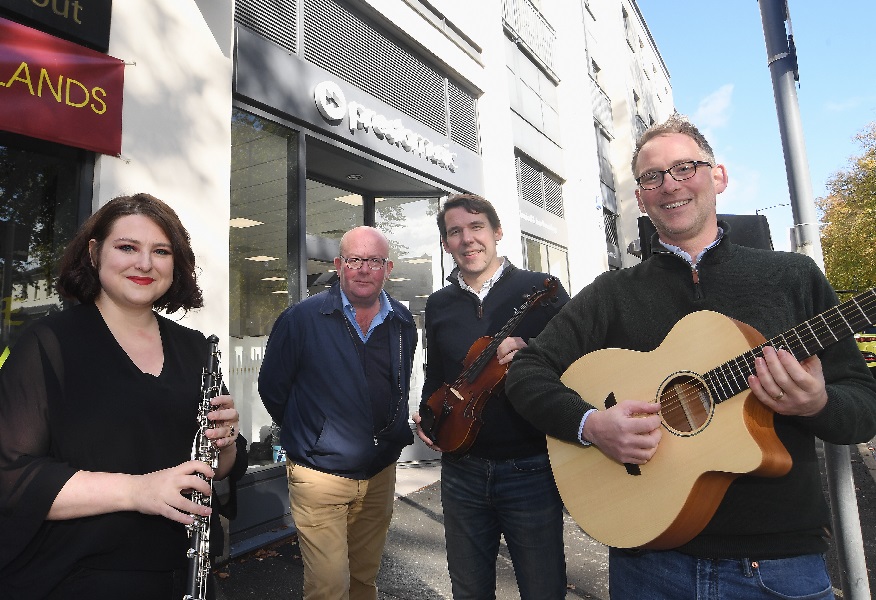 A music store in Leamington celebrates 36 years in business with a move to larger premises.
Presto Music, which provides sheet music, classical and jazz recordings, musical instruments, accessories and musical gifts, is moving to a new store at 23 Regent Grove.
The new site is a 7,000 square foot purpose-built location and will continue to stock a wide range of instruments and accessories, recordings, printed music and gifts.
Phyllida Martignetti, Store Manager of Presto Music, said, "We are thrilled to be able to offer our very loyal customer base a vibrant new store in the form of our Regent Grove location. The new store will bring with it expanded instrument lines, such as Pearl flutes, Yanagisawa saxophones, Blackstar acoustic amplifiers, Faith guitars and several Conn Selmer instruments, catering to all students and players up to a semi-professional, which is incredibly exciting. , as well as the reintroduction of our events, concerts and album launch series.
The store will also house a multi-purpose space for community-driven events and experiences such as masterclasses, product launches, demos, workshops, group music lessons, and a performance area for product launch events. album and local concerts.
The offices, where the editorial, content and customer experience teams operate, will also be located in the new premises.
The current rental program will also be available on a selection of stringed, wind and brass instruments and a repair service will continue to be offered.
Jonny Brading, Commercial Director of Presto Music, said: "Our vision is to provide an inclusive and enhanced musical environment for our customers, where they can visit and benefit from our new in-house team of instrument specialists. It's an exciting time to bring something new to the music retail industry.
Chris O'Reilly, CEO of Presto Music, said: "We believe passionately in the power of music to enrich lives, and we are very excited about the opportunities our new expanded store will bring to people in Warwickshire and across the region. of the Midlands. We will bring world-class musicians to Leamington Spa to launch their new albums and inspire the next generation.
Bill Wareing, owner of Wareing & Co, said: "Presto Music has been a key fixture in Leamington for many years now, so it's great that we've been able to secure a lease on a terrific new unit in Regent Grove which doesn't is just a short walk from its old premises. We wish Presto Music every success in its new home.