No-No Boy in concert | Asian Society
---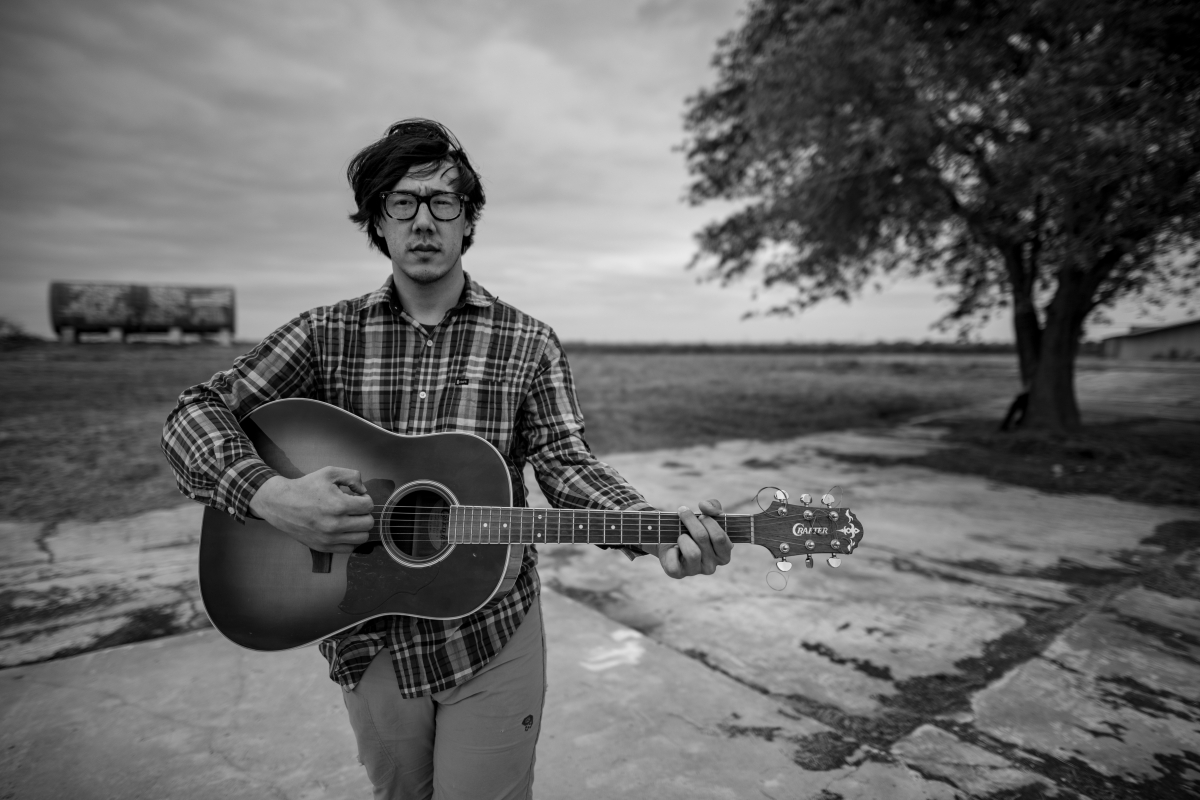 [ad_1]
Program
Friday March 4, 2022
7:30 p.m. Show
9:00 p.m. Reception
---
Health and security
In this concert, No-No Boy (a.k.a Julien Saporiti) will combine original folk songs, storytelling and archival footage to deliver an immersive experience exploring Asian-American and transpacific stories, with music drawing from exciting and diverse traditions: jazz musicians in internment camps , rock 'n' roll teenagers from Saigon, Filipino cruise ship bands, punk rockers and church choirs in Chinatown. Addressing both the present and the past, the performance will also address Saporiti's research work in Texas and the southern border. Entertaining, contemplative and enlightening, the show will end with a reception where the audience can continue the conversation started by the show.
"Incredibly good listening and beautiful." – American songwriter
"One of the most insurgent pieces of music you will ever hear… re-examines Americana with devastating effect… an act of revisionist subversion. "- NPR
"An incredible narration in the purest folklore tradition." – Chronicle of San Francisco
---
About No-No Boy
Julien Saporiti aka No-No Boy is a Vietnamese and Italian-American songwriter and scholar. His multimedia work "No-No Boy" transformed his doctoral research on Asian American history into concerts, albums and films that reached a wide and diverse audience. Using art to delve into highly controversial issues such as race, refugees and immigration, Saporiti aims to allow members of the public to sit in complication as the music and visuals open doors to difficult stories. Saporiti is a graduate of Berklee College of Music, University of Wyoming, and Brown University and has worked with cultural institutions such as Lincoln Center, LA Philharmonic, National Parks, and Carnegie Hall.
Website / Maintenance and performance of the NPR World Cafe / Smithsonian Documentary / Video clip "The Best God Damn Band in Wyoming" / Video with lyrics "Imperial Twist"
Social networks: Instagram / Facebook / Twitter
---
The performing arts and cultural programs at Asia Society Texas are presented by Syamal and Susmita Poddar. Major support comes from Nancy C. Allen, Chinhui Juhn and Eddie Allen, of the City of Houston through the Houston Arts Alliance, the Houston Endowment and the Brown Foundation Inc. Generous funding is also provided by the AARP, the Anchorage Foundation of Texas, the Clayton Fund, and the Miller Theater Advisory Board. Additional support provided by the Wortham Foundation, the Texas Commission on the Arts, the National Endowment for the Arts, United Airlines, and through contributions from the Friends of Asia Society, a dedicated group of individuals and organizations committed to providing exceptional programming and exhibits at Asia Society Center in Texas.
Performing arts and cultural presenting sponsors
Syamal and Susmita Poddar
Official airline sponsor
Sponsors of the Performing Arts and Cultural Program
Presenting partners
---
About Asia Society Texas
Asia Society Texas believes in the strength and beauty of diverse perspectives and people. As an educational institution, we advance cultural exchange by celebrating Asia's vibrant diversity, inspiring empathy and fostering a better understanding of our interconnected world. Spanning the fields of arts, business, culture, education and policy, our programming is rooted in the educational and cultural development of our community – trusting in the power of art, dialogue and ideas. to fight prejudices and build a more inclusive society.
---

[ad_2]