NSW Achieves 70% Double Dose Vaccination Rate With Residents To Enjoy More Freedoms From Monday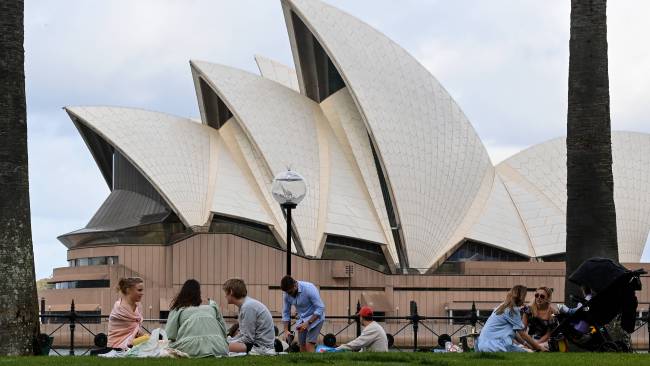 New South Wales crossed the 70% double dose milestone, with the Sydneysiders due to enjoy "greater freedoms" on Monday.
Restrictions will officially begin to ease on Monday after New South Wales hit the 70% full vaccine milestone on Wednesday.
Four months and thousands of cases after the emergence of a COVID-19 cluster in the eastern suburbs of Sydney, fully vaccinated residents will soon be able to enjoy greater freedoms.
Prime Minister Dominic Perrottet took to Facebook to announce the vaccine's major milestone during his second full day in office only.
"Bam. We have reached 70% of the over-16s doubly vaccinated in New South Wales," Perrottet said Wednesday evening.
The target would have been reached on Wednesday shortly after 5 p.m.
Despite speculation, the new PM is unlikely to release the Sydneysiders from their months of lockdown until Monday.
"This is great news and a big step towards a full reopening and a decent summer. Some restrictions will be relaxed starting Monday, October 11, so stay tuned with NSW Health, "he said.
It comes as COVID cases in the state have started to decline, with 594 infections reported on Wednesday.
The 70% double-dose milestone was set as the trigger for the state to move to Phase 1 of easing restrictions, including removing the travel limit for exercise and reopening pubs and restaurants.
Customer Services Minister Victor Dominello also took to Facebook to celebrate the milestone of the freedoms that will be returned to the Sydneysiders.
"As of Monday, October 11, significant changes to public health orders mean residents can leave their LGA and enjoy greater freedoms," he said.
Here's what to expect on Monday, October 11 as New South Wales hits its first vaccine milestone.
First stage
As part of the roadmap to reopen NSW to 70 percent double dose, the following freedoms will only apply to fully vaccinated adults and those benefiting from a medical exemption:
Up to five visitors will be allowed in a home where all adults are vaccinated (excluding children 12 and under)
Up to 20 people can meet outdoors
The reception areas can reopen subject to one person per 4 m² inside and one person per 2 m² outside, while standing while drinking is authorized outside.
Retail stores can reopen on the one person per 4 m² rule (unvaccinated people will continue to be able to access only critical stores).
Personal services such as hairdressers and nail salons can be opened at the rate of one person per 4 m², with a limit of five clients per room.
Gyms and indoor recreation facilities can open on a one person per 4 m² rule and can offer classes for up to 20 people.
Sports facilities, including swimming pools, may reopen.
Major outdoor recreation facilities, including stadiums, racetracks, theme parks and zoos, can reopen with one person per 4 m², up to a limit of 5,000 people.
Up to 500 people can attend paid and seated outdoor events.
Indoor entertainment and information facilities including cinemas, theaters, music halls, museums and galleries can reopen with one person per 4m² or 75% fixed seating capacity.
Up to 50 guests can attend weddings with dancing permitted and meals and drinks only seated.
Up to 50 guests can attend the funeral, eat and drink while sitting.
Opening of churches and places of worship subject to one person per 4 m², without singing.