RAPIDS: Sony Music France • DREAMSTAGE • WMG A&R, Philippines • Word Collections • more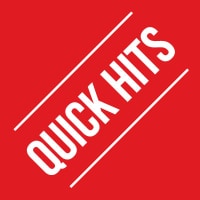 • Sony Music named Marie-Anne Robert as Managing Director of its French operations, making her the first woman to hold this position. She joins from To believe.
• Live music broadcaster DREAM STEP added Jesse kirshbaum, former CEO of an award-winning entertainment marketing agency Naked, to its management team as CMO of the company. Kirshbaum will oversee the marketing team of DREAMSTAGE, in close collaboration with Eric Charles, now vice president of marketing and strategic partnerships.
• Warner records named Steve "Steve-O" Carless to the newly created position of President, A&R.
Carless was recently the founder of his own Company SC, lead projects for artists such as Beyonce and Polo G. During his career, he has held A&R and creative leadership positions at Def Jam Recordings, Atlantic Records, Republic Records, and was president of Uptown records.
• Sarah ismail was promoted to general manager, Warner Music France. As a senior member of Warner Music's regional management team, Sarah will oversee its operations across the Philippines.
• Tribune announced the promotion of Jaclyn Ulman to the Senior Director of Public Relations. Ulman, who is based in New York, joined Grandstand Media in 2018 as a senior publicist, having made his debut in music advertising at Click here then Motormouth Media.
• Word collections, the digital rights and royalties collection agency launched in 2020 by TuneCore and the founder of Audiam Jeff Price, representing the copyright of spoken words icons such as George Carlin, Robin Williams, Richard Pryor, Muhammed Ali and others, confirmed agreements to represent songwriters' music publishing catalogs Metallica, Thomas Dolby, Bridgeport, and Gerencia 360 .
Moving from spoken word to music, Word Collections now provides licenses and a global direct copyright collection with digital services not only for comedians and other spoken word artists, but also for self-composed songwriters. editors and administrators of music publishing.
• Relative music group, in partnership with Sony Music Publishing, announced the signing of the country music hitmaker Nick donley to a worldwide publishing agreement.
Donley's # 1 hits include "Sittin 'Pretty" by Florida Georgia Line; "Without excuse Country" and "4 × 4" by ROBUST; "It's not me anymore" by Matt Stell; "Mama got the chair" from Chevel Berger; and more.
• Sony production music announced that after ten years, IEM Production Music has regained its flagship brand KPM Music. The company also unveiled a modernized KPM logo and symbol, an abstract visualization of vinyl records, reflecting the evergreen collection and KPM's rich heritage.