SZA Releases "PSA (Official Teaser)" Video f/ New Music: "Clock Starts Now"
---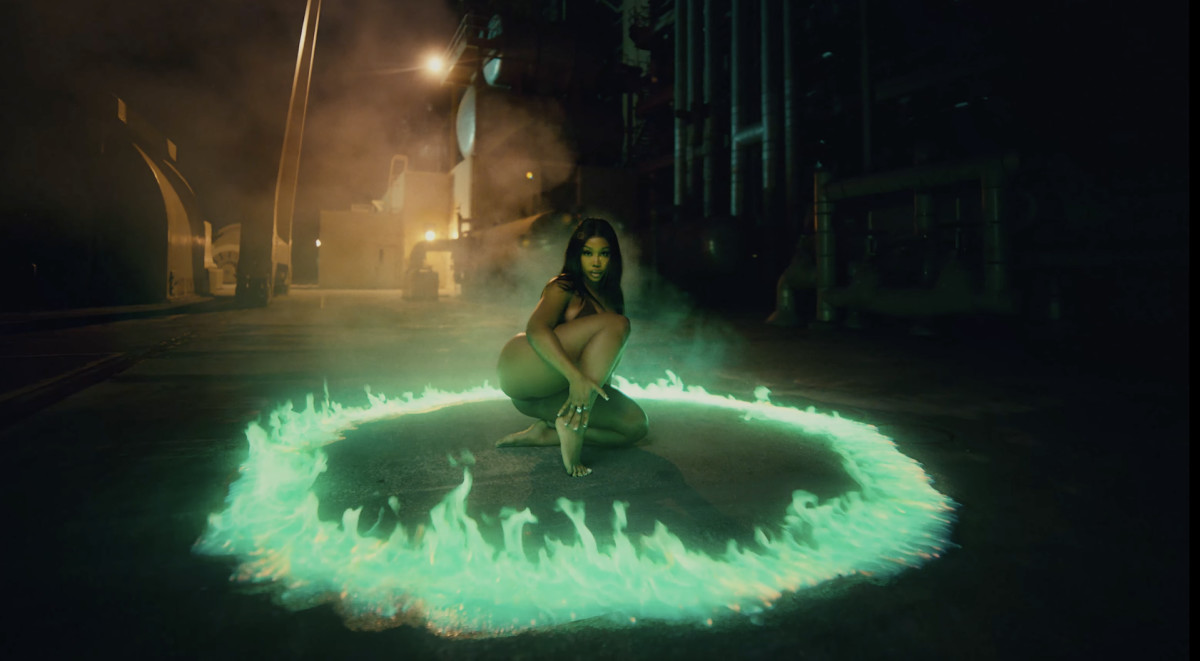 It's SZA's birthday, but her fans just got a present.
The 33-year-old singer-songwriter posted a video on YouTube simply titled "PSA (Official Teaser)" without additional context. On social media, SZA wrote, "Happy birthday to me. The clock starts now.
The striking Bradley J. Calder-directed clip shows SZA brooding in a ring of green light and having some bioluminescent fun on a beach at night. In an electric snippet of new music, she sings, "I don't want nobody to call me anything but number one/I know I'm in trouble, I don't know how to take losses/Even when, even when it's lost causes." She also assures that she "pisses you off just to get off" and singles out people "acting like bottom eaters, y'all suck dick by the liter".
By keeping things in alphabetical order, the CTRL The artist ends the "PSA" teaser with the Morse code for "SOS", three letters also incorporated into his recent "Shirt" video. It's now also in his IG bio:
"PSA" or "SOS" could certainly be the name of an upcoming project or single, but as Rachel Brodsky of Stereogum notes, "At the same time, the video for 'Shirt' also referenced 'NO CTRL ' (perhaps another possible album title?) and 'DEC' (perhaps the month the album was released?)."
On the October cover of Complex, Aria Hughes ended up asking SZA "about the one thing she doesn't want to talk about: her new album." Here's what she had to say:
"I don't even know what this album is about and what it sounds like. That's why I had to switch to what's good for my brain and my energy and the songs that I find hot, I just have to go. I have no idea what it looks like to anyone else. I really do not know. It's so weird. It's weird that I can't put my finger on it. It's a bit of everything. It's a bit aggressive. Some parts are incredibly sweet. Some of them are ballads. I do not know. It's everywhere. It's right where my heart is.
The feature also included the likes of TDE chairman Punch, producer Rodney "Darkchild" Jerkins and Sam Levinson promoting his new work.
CTRL celebrated its fifth anniversary in June, marked by a deluxe edition with 20 minutes of previously unreleased material including the tracks "2AM" and "Tread Carefully", as well as an alternate version of its collaboration with Travis Scott "Love Galore".
Solo offerings since the album include 2020's "Good Days", last year's "I Hate U" and last month's "Shirt", while she delivered memorable features for Summer Walker ("No Love" ), Doja Cat ("Kiss Me More"), DJ Khaled ("Beautiful", "Just Us"), Megan Thee Stallion ("Freaky Girls"), and more.